TESTCON
EUROPE
2023
The Biggest Software Testing & QA Conference in Europe
ONSITE & ONLINE
8ᵗʰ EDITION
TIME TO REGISTER! 
Secure your place now at a fantastic group deal! Get your full ticket for only 817 Eur instead of 1190 Eur and enjoy 4 days of enlightening sessions, keynotes, panel discussions, workshops, and networking at this premier event!
TestCon Europe is the biggest software testing conference in Europe for everyone willing to learn testing trends, best practices and make their contribution to the smoother software development cycle and quality. The event features the hottest topics in industry covering: Test Management, Testing Techniques and Methodologies, Test Automation, Performance Testing, Testing the Internet of Things (IoT), Testing Metrics, Agile Testing, Test Team Leadership and Soft Skills.
DISCOVER CONFERENCE OPPORTUNITIES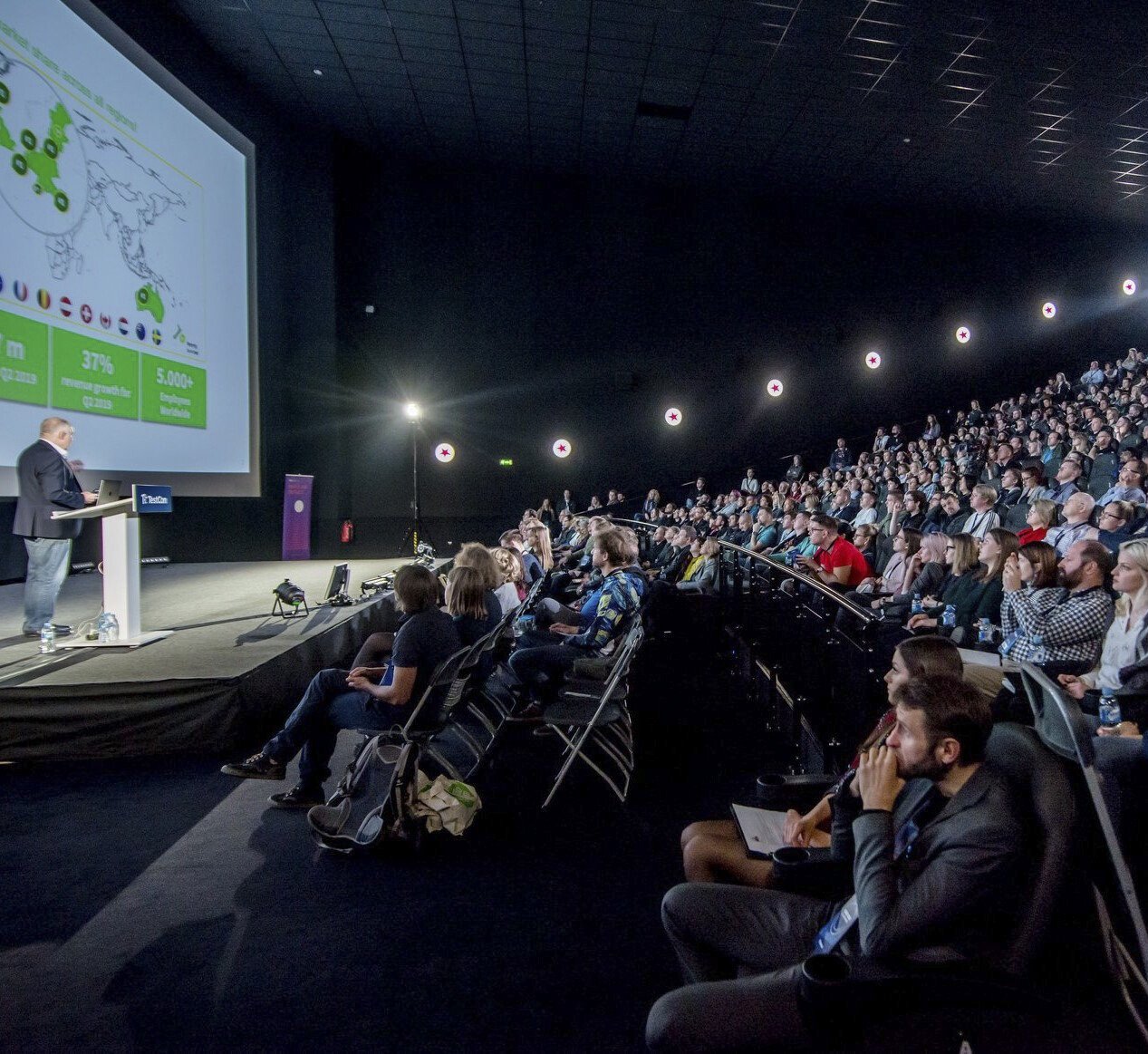 Expand your knowledge
The event provides unparalleled learning opportunities where you can gain access to the latest testing trends, best practices, and techniques, taught by top industry experts. This is a rare chance to expand your expertise and stay current with the rapidly changing field of software testing.
Get unforgettable experience
Hosted in a cinema, attendees will enjoy comfortable seating, excellent sound quality, and large screens, making for an immersive and memorable learning and networking experience. In addition, the event features interactive games, quizzes, shows, after-party, and movie session creating a relaxed and enjoyable atmosphere for all participants.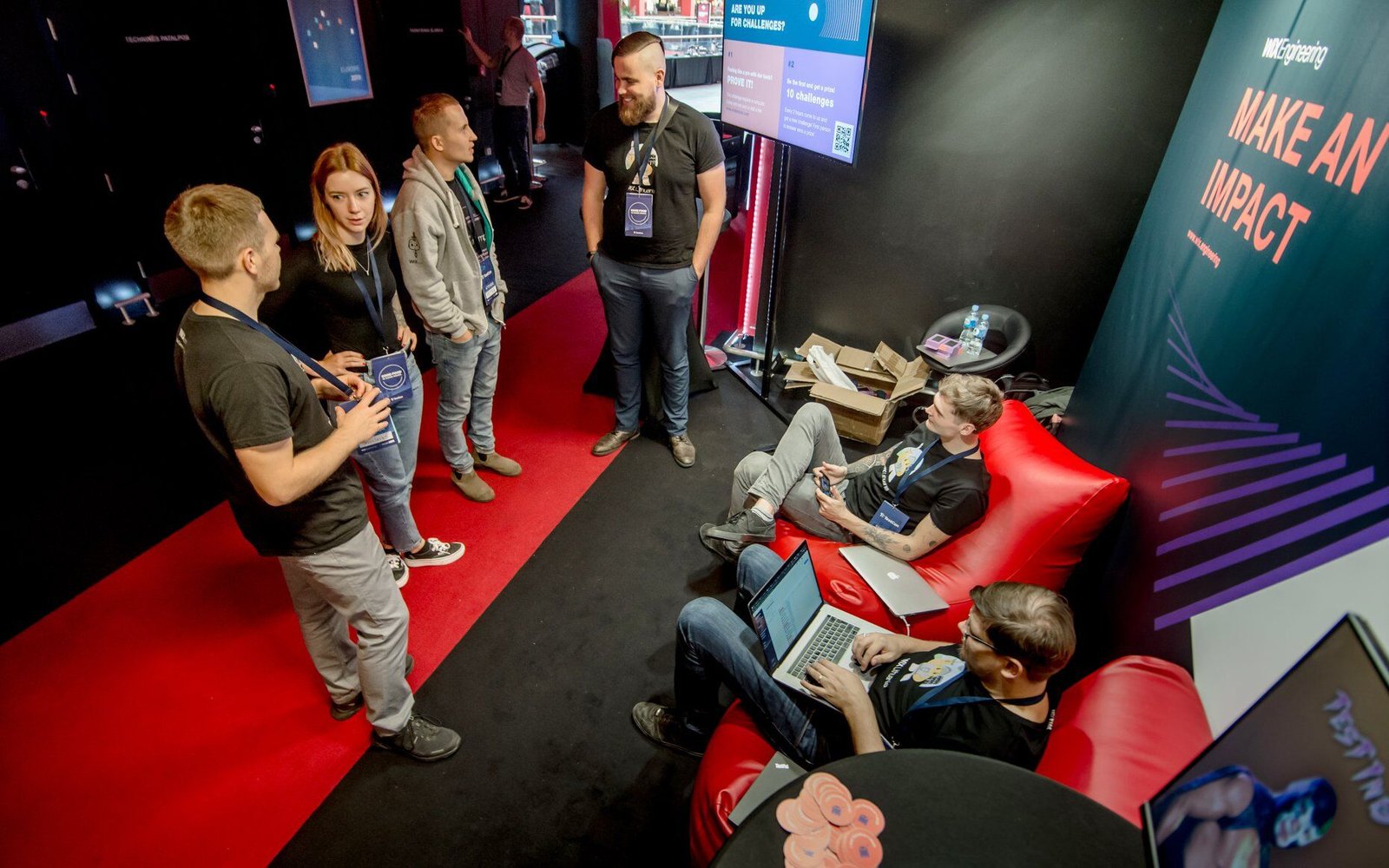 Network with industry experts
Connect with like-minded professionals and industry experts, exchange ideas and insights, and stay up-to-date with the latest industry developments.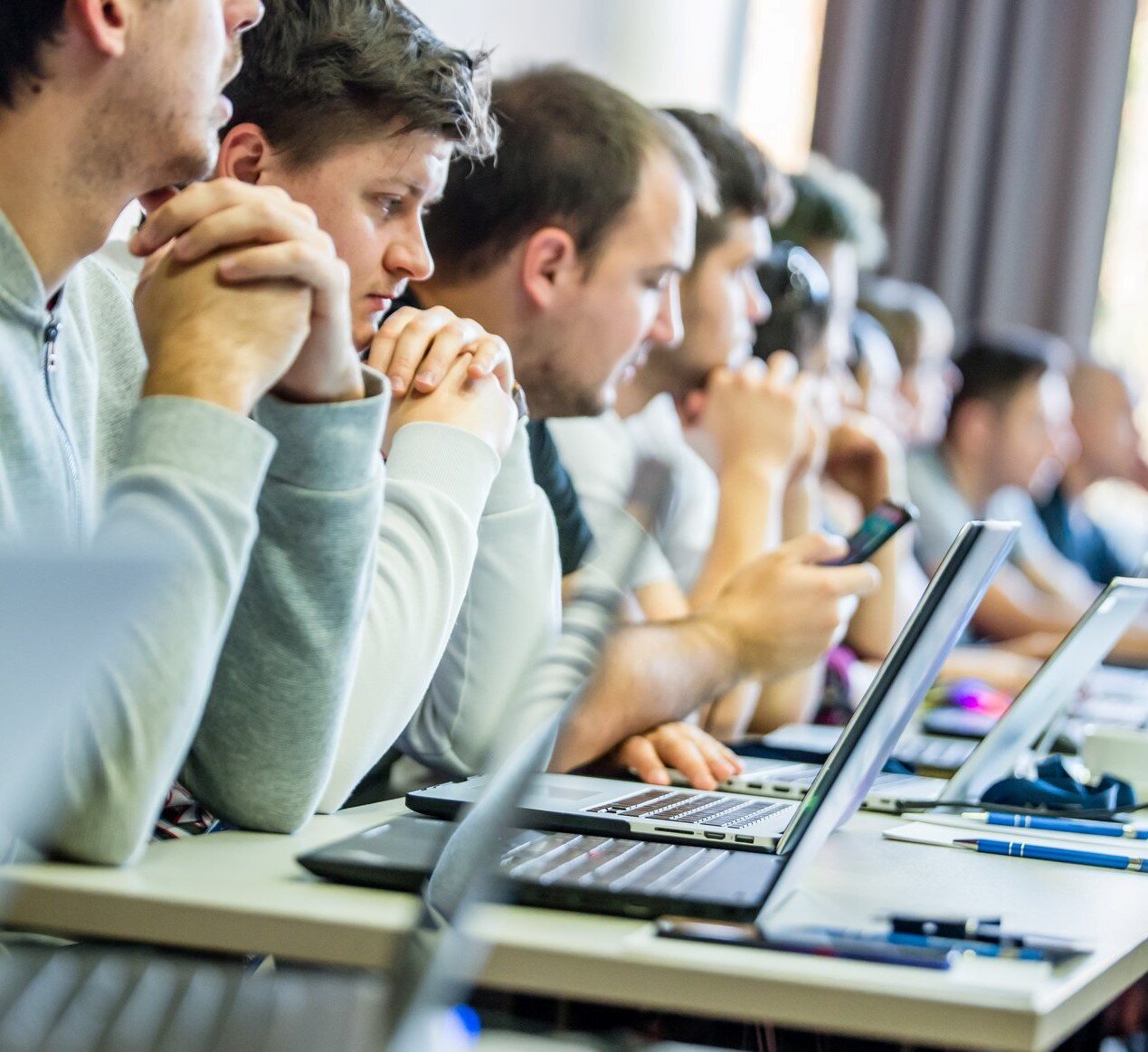 Gain hands-on experience
The included workshops at TestCon Europe 2023 provide a unique opportunity to put your knowledge into practice and gain hands-on experience.
Test Environment Automation
ACTIONABLE DEEP DIVE SESSIONS FROM
GET YOUR TICKET AT THE BEST PRICE
4 DAY FULL TICKET
1090 €
/ excl. VAT
Save 100 €
3 DAY ON-SITE
TICKET
840 €
/ excl. VAT
Save 70 €
3 DAY ONLINE
TICKET
840 €
/ excl. VAT
Save 70 €
CONFERENCE TICKET + HOTEL
Discover the ultimate conference experience with our all-in-one package, which includes your conference ticket and a delightful hotel reservation in the heart of Vilnius. Choose from three top-notch 4-star hotels strategically located near the conference venue, and at checkout, customize your stay by selecting your preferred hotel, tailored to your needs and preferences, while also gaining access to a complimentary daily shuttle bus service that will conveniently transport you to and from the conference venue.
COURTYARD BY MARRIOTT
Courtyard by Marriott Vilnius City Center, a modern hotel in the heart of Vilnius, features stylish rooms, free WiFi, a fitness centre, and an on-site restaurant offering international cuisine and scenic views of Gediminas' Tower.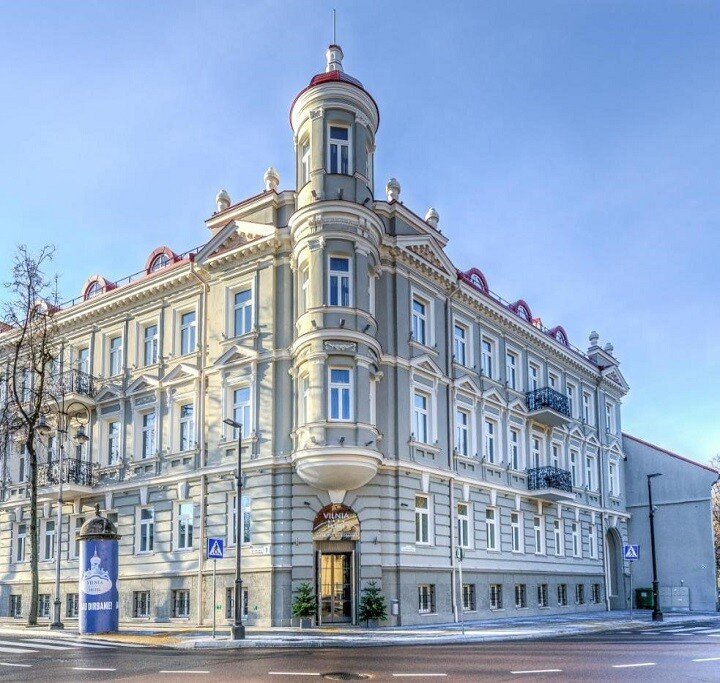 VILNIA
Hotel Vilnia, a 19th-century building in Vilnius, offers comfortable rooms with heated floors, a lounge bar, on-site restaurant serving local cuisine, buffet breakfast, and a business centre, conveniently located near Gediminas' Tower and the Vilnia River.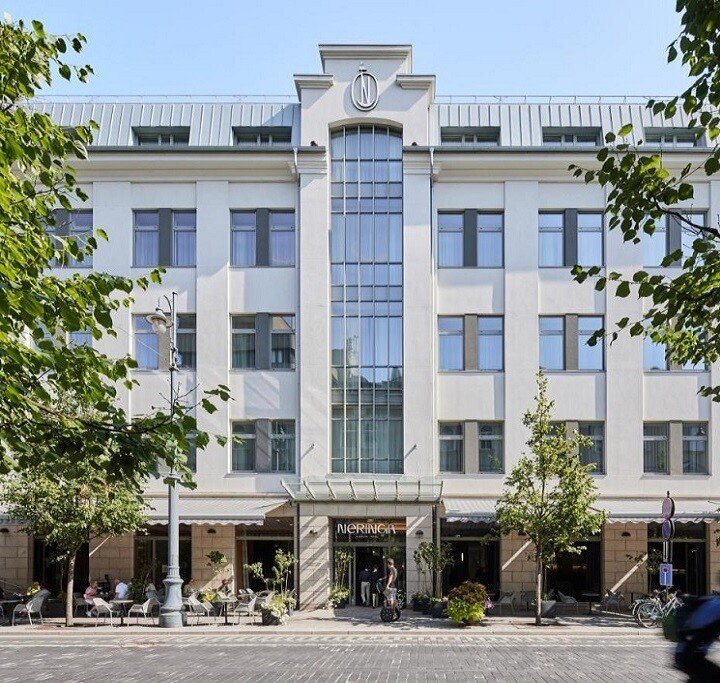 NERINGA
Hotel Neringa, just a 5-minute walk from Gediminas Castle and Vilnius' old town, offers comfortable air-conditioned rooms, a traditional restaurant, lobby bar, basement bar, and complimentary Wi-Fi, making it an excellent choice for a convenient stay in Vilnius.
PRE-CONFERENCE WORKSHOPS 2023
Elevate your testing expertise with our immersive Pre-Conference Workshops. Gain practical insights from industry experts, engage in hands-on learning, and network with like-minded professionals. Don't miss this opportunity to sharpen your skills and stay ahead in the dynamic world of software testing!
Experience a thrilling evening of networking, gaming, and entertainment at the conference's lively after-party hosted by GitButler! Taking place at Action by Apollo, which is conveniently located in the same building as the conference itself, the party will commence immediately after the sessions on October 26. Network with fellow attendees, engage in exciting games and activities and savor complimentary drinks. Don't let this unforgettable evening slip away—be sure to mark your calendars!
GitButler, created by GitHub's co-founder, is a next generation version control tool for the modern developer workflow.
We are thrilled to announce an exceptional lineup of keynote speakers for TestCon Europe 2023 who will take the stage to share their insights and groundbreaking ideas in the field of software testing. Expand knowledge, ignite passion, and elevate testing practices with the best minds in the industry.
We are delighted to announce that the conference will be hosted by a team of exceptionally skilled and experienced professionals who hold prominent positions in the industry. Our esteemed hosts bring an abundance of knowledge and expertise, and their dedication lies in ensuring that attendees extract the maximum value from the conference!
We are excited to introduce our esteemed lineup of international speakers at the annual TestCon Europe conference! Join industry-leading experts for insightful sessions, engaging discussions, workshops and valuable networking. Expand your knowledge and be inspired by the best in software testing.
Click on arrows to view keynotes:
Click on arrows to view hosts:
Click on arrows to view speakers:
We are excited to introduce a distinguished lineup of six other exceptional speakers for our upcoming event: Almantas Karpavičius, Jani Haapala, Lina Zubyte, Danny Higler, and Igor Dorovskikh. These respected experts will graciously share their invaluable insights and expertise, providing a unique opportunity for you to enhance your knowledge. Prepare to explore a wide range of topics, including Streamlining Automated Tests, the Art of Storytelling in DevOps, DevSecOps & QA, and Simplifying Quality and iOS Test Automation. Don't miss out on this outstanding conference, which promises to empower you in the dynamic and ever-evolving field of testing.
Don't just take our word for it – hear it straight from the software assurance practitioners what they have to say about TestCon Europe. And if you've been a part of the event before, we'd love to hear your feedback too!

Continue in what and how you are doing this. To be honest this was one of the best organization of the conference I've ever seen. I would really like to thank you for everything, especially for the organization, management etc.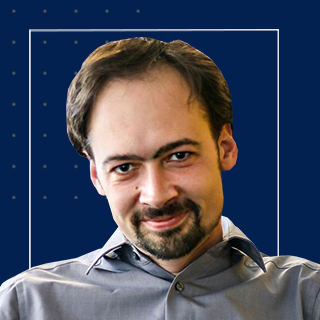 Roman Nedzelsky
Intelligent Integration & Data Science Team Manager @ DHL IT Services

This was my first online conference, also as a speaker. I felt very good and confident with the platform and support. Almost like during onsite conference 🙂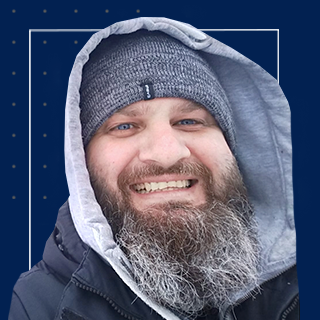 Szymon Ramczykowski
Lead Test Engineer @ Kainos

It was possibly the best 2020 online conference I've done. A lot of mistakes others make were avoided, the focus on technical help was very useful, and the agenda was full of interesting talks. I was very well supported by the technicians, and all my questions were well answered. Keep it up!
Rick Tracy
Agile Coach / Test Consultant @ Hapalion Consulting
Testcon Europe Conference is a great opportunity to meet and network with a thriving, growing and exciting developers community. We invite you to participate in the creation of this unique event through financial contributions and associate your brand with this high-level conference.
To become a sponsor, please contact info@testcon.lt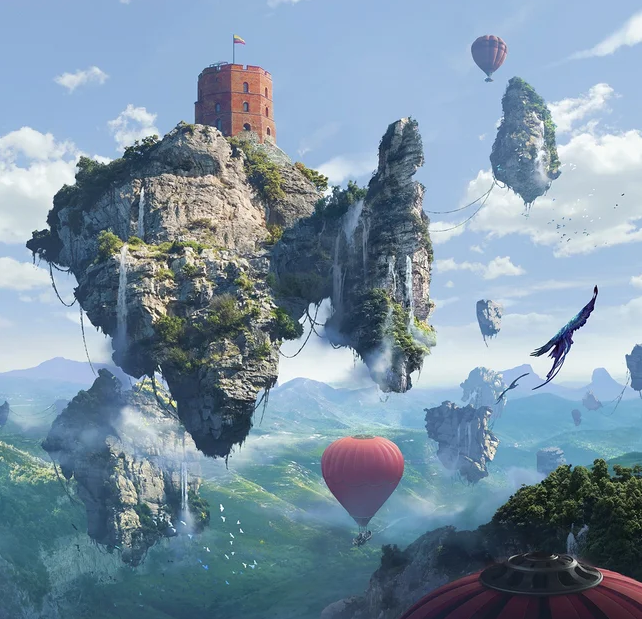 CONFERENCE CITY VILNIUS – AMAZING WHEREVER YOU THINK IT IS
Whether you're an avid traveller or a talented professional, Go Vilnius is here to help you make the most of your time in Vilnius.
CONFERENCE CITY VILNIUS – AMAZING WHEREVER YOU THINK IT IS
Whether you're an avid traveller or a talented professional, Go Vilnius is here to help you make the most of your time in Vilnius.