📍 Workshops will be held at 2 different venues: Crowne Plaza VIlnius (M. K. Čiurlionio str. 84, Vilnius, Lithuania) or Panorama Hotel (Sodų str. 14, Vilnius). Please find the exact venue of each workshop here.
📍  Conference Venue: Multikino (Ozo str. 18, LT–08243 Vilnius, Lithuania)
TestCon Europe is the leading conference for everyone willing to learn testing trends, best practices and make their contribution to the smoother software development cycle and quality.
The event provides an excellent platform to keep up-to-date with the latest industry trends, exchange experiences, discuss and deliberate ideas and benefit from networking opportunities.
The event features the hottest topics in industry covering: Test Management, Testing Techniques and Methodologies, Test Automation, Performance Testing, Testing the Internet of Things (IoT), Testing Metrics, Agile Testing, Test Team Leadership and Soft Skills.
CONFIRMED WORKSHOPS SO FAR
Have your ticket but didn't register to the workshop? Register here.
💻 Full-Day Workshops
☕️ Coffee and Lunch Breaks
🎉 Opening
🎤 Inspiring talks
☕️ Coffee and Lunch Breaks
🍿 Movie Session
🎤 Inspiring talks
☕️ Coffee and Lunch Breaks
❓ TestCon Challenge
🙌 Closing
Testers' Challenge
How keen is your inner-nerd?
Do you have enough experience in software testing?
What to test your knowledge to see how you do and compare yourself to the market?
Increase your energy level by joining this super-duper Software Testing and QA quiz, answer the questions correctly and as fast as you can and win fabulous prizes!
Special Movie Session for TestCon Europe Community
What could be a best way to relax after the productive day?
Say no more… Join TestCon Europe community movie session, make yourself comfortable and immerse yourself in a three-hour-long action, crime and drama.
Ask Me Anything Corner
An open space to find every speaker after the presentation. Come with questions about your use case and software testing, continue leftover discussions from the talks or just listen in on the conversation.
Opening Shows
Boost your energy at morning drum party or outstanding show performed by the acrobats.
Q&A Sessions
Now it's up to you to decide which questions are worth discussing – submit and upvote the best questions during and after the sessions by using an official Q&A app.
Food for All
Eat the food you love – no matter if it's Japanese, Mexican, Italian, healthy or fast-food – we've got that covered. Ice-cream and special doughnuts are the cherries on top!
Click on arrows to view speakers:
Peter Caron
PCConsulting OÜ, Estonia
Peter Gfader
Beyond Agility GmbH, Switzerland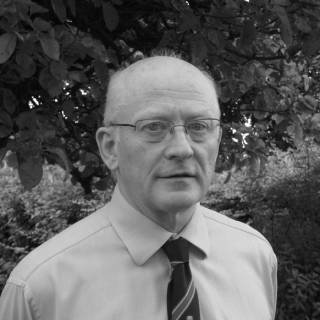 Andrew Brown
Expleo, UK
Niels Malotaux
N R Malotaux – Consultancy, Germany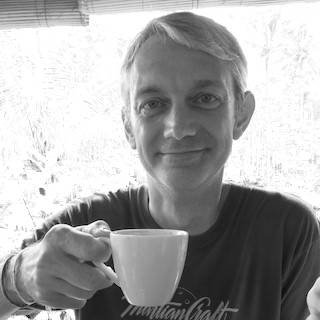 Joe Keeley
MartianCraft, USA
Louise Gibbs
Malvern Panalytical, UK
Rolf Molich
DialogDesign, Denmark
Add to Calendar
10/3/2019 09:00 AM
10/17/2019 4:00 PM
EET
TestCon Europe 2019
Last chance to get Your tickets to the Biggest Software Testing Conference in Europe! Grab Your tickets here: http://www.dropofsmell.lt/tickets/
Vilnius, Lithuania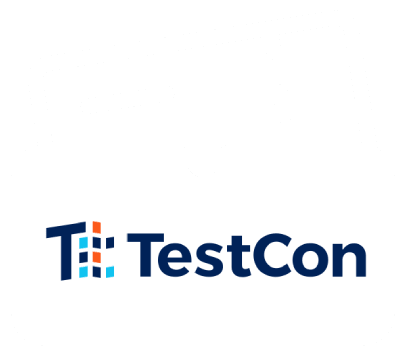 You are invited to be a part of an exciting event: actively contribute to the success of TestCon Europe 2019 Conference, target a specific, high profile market and reinforce your brand's presence by making yourself known among software testing and quality assurance audience. Do not miss out on the opportunity to be noticed and get involved in this event.
To become a sponsor, please take a look at the available sponsorship plans or contact info@testcon.lt.
We are looking for enthusiastic supporters to help for the upcoming TestCon Europe 2019 on October 15-17. All accepted volunteers will receive a free ticket to the conference, a Certificate of Attendance and much more in return. To become a Helper, please fill the registration form below:
2 Different Venues* – Workshops (October 15)
Crowne Plaza Vilnius
M. K. Čiurlionio str. 84, Vilnius, Lithuania
Panorama Hotel
Sodų str. 14, Vilnius, Lithuania
*Please find the exact venue of each workshop here.
Crowne Plaza Vilnius
M. K. Čiurlionio g. 84, Vilnius 03100
Venue – Conference (October 16-17)
Multikino
Ozo str. 18, LT–08243 Vilnius, Lithuania
Multikino
Ozo str. 18, LT–08243 Vilnius