TestCon Europe
2020
HYBRID EDITION

October 13-15
Vilnius and Online
Robert Sabourin
Adjunct Professor of Software Engineering, Primary Consultant and President
AmiBug.Com, Inc., Canada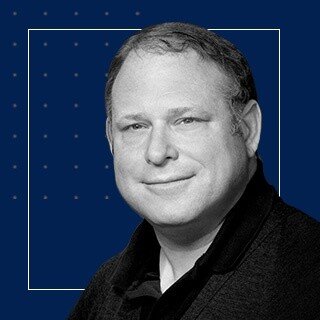 Rob Sabourin has more than thirty-eight years of management experience, leading teams of software development professionals. A well-respected member of the software engineering community, Robert has managed, trained, mentored, and coached hundreds of top professionals in the field. He frequently speaks at conferences and writes on software engineering, SQA, testing, management, and internationalization. The author of I am a Bug!, the popular software testing children's book, Robert is an adjunct professor of Software Engineering at McGill University.
With more than 30 years of experience, Alon has done major software development, design, and architecture projects for global leading and cutting-edge companies.
Alon is recognized as a Microsoft Regional Director since 2010 and an MVP since 2005.
Alon has expertise in many technologies, be it Software Architecture, Microsoft Azure, Windows internals, C++ programming, .NET with C#, Internet of Things and cross-platform development (Windows & Linux).
Isn't is amazing. Stakeholders drop software on our desk and expect us to test it with no requirements, no design and no product knowledge whatsoever. About the only clear thing is the absurd and unrealistic deadline. We are expected to bend over backward, spread magic pixie dust and heroically test quality into a product we never heard of before.
But testing in the dark is not impossible – and as Rob Sabourin shows it can even be a very valuable and fun experience.
Learn strategies to emerge from a murky fog into clear meaningful quality insights. Leverage unlikely sources about what stakeholders care about and what users really need the software to do.
Rob will introduce you to methods of reconnaissance style, charter driven, and session based, exploratory testing and will help you provide meaningful estimates to stakeholders with hardly any hard information about the software under test.
Rob shares recent experiences testing in the dark on chaotic turbulent projects turning his product ignorance into a testing superpower.
Join Rob's quest to find important bugs' fast, testing in the dark, and you too will see the light!