TestCon Europe
2020
HYBRID EDITION

October 13-15
Vilnius and Online
Robert Sabourin
Adjunct Professor of Software Engineering, Primary Consultant and President
AmiBug.Com, Inc., Canada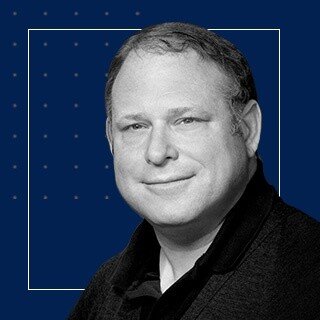 Rob Sabourin has more than thirty-eight years of management experience, leading teams of software development professionals. A well-respected member of the software engineering community, Robert has managed, trained, mentored, and coached hundreds of top professionals in the field. He frequently speaks at conferences and writes on software engineering, SQA, testing, management, and internationalization. The author of I am a Bug!, the popular software testing children's book, Robert is an adjunct professor of Software Engineering at McGill University.
Just_In_Time Testing Workshop
Turbulent development projects experience almost daily requirements changes, user interface modifications, and the continual integration of new functions, features, and technologies. Keep your testing efforts on track while reacting to changing priorities, technologies, and user needs. This highly interactive workshop offers a uniqueset of tools to help you cope with—and perhaps even flourish in—what may seem to be a totally chaotic environment. Practice dynamic test planning and scheduling, test idea development, bug tracking, reporting, test triage, exploratory testing, and much more.
Be ready for just about anything that can happen in a software testing project such as a complex, customer-facing Mobile, Web, e-commerce or embedded applications. Learn to identify, organize, and prioritize your testing "ideas." Respond effectively tobusiness, technological and organizational and cultural changes to your testing projects. Create workflows to schedule testing tasks dynamically and adapt the testing focus as priorities change. Decide on purpose what not to test—not just because the clock ran out!
Just-In-Time Testing (JIT) approaches are successfully applied to many types of software projects—commercial off-the-shelf applications, agile and iterative development environments, mission-critical business systems, and just about any application type. Real examples demonstrate how JIT testing either replaces or complements more traditional approaches. Examples are drawn from insurance, banking, telecommunications, medical, and other industries.
The course is packed with interactive exercises in which students work together in small groups to apply JIT testing concepts.The course is packed with interactive exercises in which students work together in small groups to apply JIT testing concepts.
Just-In-Time Testing received the EUROSTAR BEST TUTORIAL award in 2010.
Part 1: Turbulence in Software Projects:
Context factors
Workflow factors
Part 2: Generating Test Ideas:
Unconventional sources of test ideas
Generating test ideas
Assuring a rich variety of ideas
Part 3: Test Triage:
Simple and complex triage models
Maintaining a heapof test ideas
Assessing benefit and consequence of potential tests
Part 4: Tools of the trade:
Pragmatic regression testing
Exploratory testing
Heuristic models in generating tests and assessing correctness
When the workshop is completed, the attendees will be able to: generate many different types of great testing ideas, triage testing and do dynamic test planning, implement effective decision making, do session-based exploratory testing, work with minimal upfront documentation.
This course is appropriate for anyone who works in fast-paced development environments, including test engineers, test managers, developers, QA engineers, and all software managers.
Delegates may benefit from have shared access to notebook computers with internet access.
Technical knowledge:
Some knowledge of software engineering and some experience in software testing as part of software development would be beneficial but is not mandatory.