TestCon Europe
2021
Online Edition

September 7-9
Online
Geoffrey currently works as a Quality/ Team Performance Coach for Ordina. In his work, he helps teams to achieve the maximum performance by helping them overcome any obstacles by teaching, coaching, and mentoring the team and their environment. Besides having a real feel for the Agile Mindset and over 6 years of working experience in Agile environments. He also knows a lot of the related frameworks/good practices like Scrum, Kanban, Lean, BDD and is a firm believer in the DevOps Mindset. Geoffrey has spoken at many different conferences in the past years and loves to share his passion and knowledge for Testing & Quality with others.
Mark Abrahams
Team Performance & Quality Coach
Ordina, The Netherlands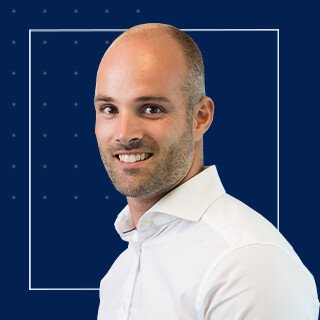 Mark Abrahams works as an IT Consultant at Ordina (Netherlands). With over 9 years of experience, he has helped many (international) clients deliver high-quality software at speed in different working environments. Within Ordina Mark is responsible for the CI/CD Track and helping our consultants grow. He has held different workshops at multiple international stages. He has experience with all sorts of test automation and programming languages.
Microservice Testing Efficient at Scale
Cloud & Microservices, have been buzzwords within IT for the past years now. More of us get confronted with these new technologies that seem to get more important every day.
This also has a big impact on how we test the integration between these microservices. Every integration has more integrations that creates more dependencies. During this workshop we will provide a Hands-on experience with 'Contact testing'.  And show you how to make Microservice testing possible and efficient at scale with the use of PACT.
The times behind the parts are minimal times, with bigger groups we sometimes take a bit longer.
Part 1: Learn about the basics in 'Contact Testing'  (1u)
Meet & greet
What is contact testing?
Why should you use it?
How does it work? (Theory)
What is PACT and what can it do for you?
Part 2: Contract test the Consumer (1,5u)
Learn to write a contact test
Create a contract test
Create pipeline
Test & Deploy the Consumer
Part 3: Deploy a Provider (1,5u)
Learn to write a contact verification test
Create a contract verification test
Create pipeline
Test & Deploy the Provider
Part 4: Strength of working with contract testing (1u)
Find an integration issue specific to contract testing
How to debug and fix an integration issue
A successful deployment
Future of Contact Testing & PACT
Questions, Tips & Ending
After this workshop learned what contact testing is, why you should use it and how to start with it within your own organization.
This workshop is targeted at the more technical testers, developers and DevOps engineers. Participants should have a little bit of coding understanding and some knowledge on integration testing
Participants should have a laptop with a NodeJS environment (LTS version). Preferably with admin rights so that install commands are possible. Also, a network connection is required to download the prepared workspace to the local drive.